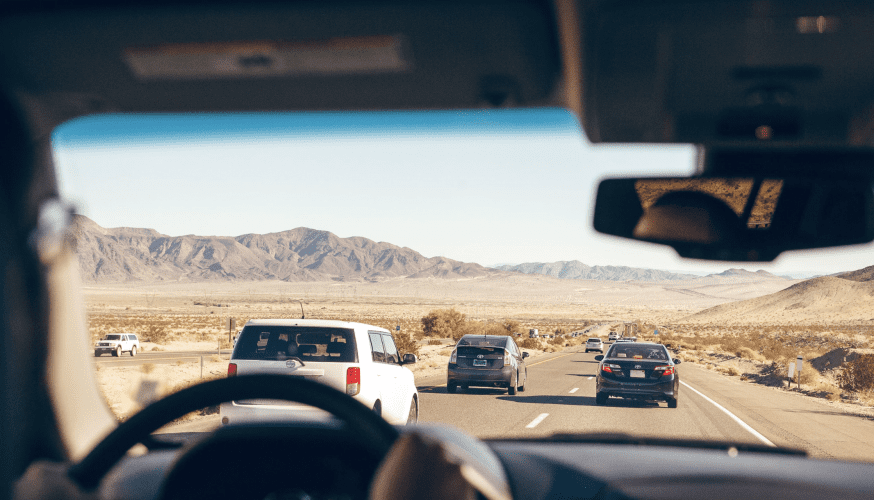 Judge declines to toss suit against V.A. officer in 'road rage' incident
Volume 162, No.178
September 12, 2016
By: Patricia Manson
A man who alleges an off-duty law enforcement officer held a gun to his head following a "road rage" incident has been given the go-ahead to pursue a Fourth Amendment claim.
In a written opinion Friday, U.S. District Judge Robert M. Dow Jr. did not rule on the merits of Angel Marquez's allegations against Demetrius Jackson, a police officer with the rank of lieutenant. Jackson is with the U.S. Department of Veterans Affairs.
But Dow held Marquez had stated a claim that Jackson seized him and used excessive force while acting under color of federal law.
Dow noted that many rulings involving "color of law" concern state or local law enforcement agents. But lawsuits brought against federal agents generally are identical to those brought against other agents except for the agents' employer, Dow wrote. An action under color of law, he wrote, involves the misuse of power that an individual possesses because he or she is a government agent.
The action is possible only because the individual is "clothed with the authority" of state or federal law, Dow continued, quoting National Collegiate Athletic Association v. Tarkanian, 488 U.S. 179 (1988). Dow conceded the factors he considered in determining whether Marquez sufficiently alleged that Jackson acted under color of federal law "lean in both directions."
On one hand, Jackson was off duty, out of uniform and driving his private vehicle, Dow wrote. Also, he wrote, Jackson has no authority under federal law to engage in law enforcement activities outside of the Department of Veterans Affairs.
But on the other hand, Jackson displayed his badge and pulled out a firearm, Dow wrote. Most important, he wrote, Jackson identified himself as a police officer.
So while "there is evidence on both sides of the scale," Dow wrote, there is "sufficient indicia of federal action" to prevent him from granting Jackson's motion for summary judgment.
He set a status hearing in the case for Sept. 28. Marquez is represented by Kara B. Amouyal and Blake W Horwitz, both of The Blake Horwitz Law Firm Ltd.
"What this case does is it extends the 'color of law' principle to federal law enforcement officers when they're using the instruments of their profession to have power over another," Horwitz said. Having power over another, he
continued, "means to seize another under the Fourth Amendment."
Jackson is represented by attorneys who include Andrew M. Hale and Avi T. Kamionski, both of Hale Law LLC. Kamionski declined to comment.
Marquez alleges he was driving on the West Side of Chicago when Jackson ran into the back of his car with his personal vehicle. Jackson kept driving so he tried to pull alongside Jackson's vehicle so the men could exchange insurance information, Marquez alleges. He maintains Jackson refused to stop. Instead, Jackson hit his car a second time, made an obscene gesture and continued to drive, Marquez alleges. He called 911, he says, and got out of his car when Jackson stopped at a red light. Jackson got out of his vehicle and approached him wearing his badge, Marquez contends. He raised his hands in the air, he contends, when Jackson announced he was a lawman and drew his gun. Jackson held the muzzle of the gun to his head and then pulled a knife on him, Marquez alleges. Marquez returned to his car, he says, and drove to a Chicago police station. Marquez was charged with assault and later acquitted at trial.
In his third amended complaint, Marquez accuses Jackson of negligence, battery and malicious prosecution under state law as well as violating the Fourth Amendment. In his opinion, Dow rejected the argument that Marquez failed to allege Jackson had limited his freedom of movement in violation of the Fourth Amendment. Quoting United States v. Broomfield, 417 F.3d 654 (7th Cir. 2005), Dow acknowledged a "seizure" that lasts "only seconds" — for example, when a police officer stops someone to ask if he or she has seen a suspected criminal — is not a seizure under the law. But Marquez alleges his encounter with Jackson lasted longer than that, Dow wrote. Marquez alleges Jackson held the muzzle of his gun to his head for 30 to 60 seconds, Dow wrote, and then "kept him immobilized for an additional period of time" by pulling a knife. The duration of this alleged confrontation is enough to support Marquez's contention that he was "seized" by Jackson, Dow wrote. And he wrote the men's conflicting accounts of the confrontation creates a question over whether the seizure was reasonable. The case is Angel Marquez v. Demetrius Jackson, No. 13 C 3278.
Copyright © 2016 Law Bulletin Publishing Company. All rights reserved Reprinted with permission from Law Bulletin Publishing Company.