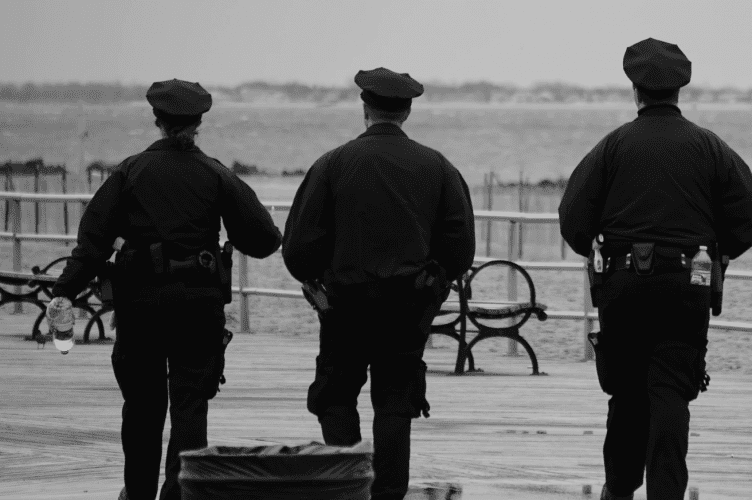 A Cicero town official has filed a federal lawsuit alleging excessive force when Naperville police arrested her over a year ago.
On July 31, 2013, Frances Reitz, the town collector in Cicero, was at the home of her fiancé as police investigated a report of the man's brother possibly being despondent and suicidal.
According to the federal complaint, an officer escorted Reitz from the home and, without cause or provocation, "violently threw (her) onto the ground" and held her down. Reitz was arrested at the time for battery and obstruction. She later was found not guilty of those charges. The eight-count lawsuit filed Monday names as defendants the city of Naperville and Sgt. Robert Lee and Officers Vincent Clark and Martin Creighton of the Naperville police. No dollar amount is requested in the lawsuit, which states that Reitz sustained physical injury, pain and suffering, humiliation, emotional distress, mental anguish and financial loss. "Most of the time, officers do a great job," said attorney Blake Horwitz, who is representing Reitz. "But there are times when police officers may need to be better trained to control their actions. This was very traumatic."
Naperville Communications Manager Linda LaCloche on Wednesday issued a statement that "the city of Naperville takes all lawsuits very seriously and is conducting a thorough investigation. Our Police Department is nationally-accredited and a world-class organization."
Officials confirmed that U.S. District Judge John Darrah will hear the case and that a trial date will be set in the next 3o to 6o days. Reitz has requested a jury trial.
In addition to the excessive use of force, the lawsuit alleges that an officer failed to intervene, that Reitz was arrested without probable cause and that there was a conspiracy between the three officers. Gary Gibula is afreelance reporter Copyright © 2015, Naperville Sun