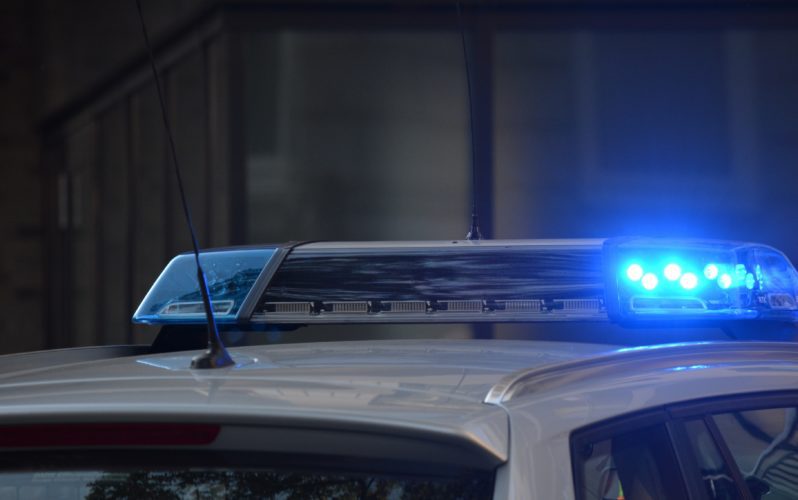 By Jordyn Reiland        Chicago Daily Law Bulletin
A woman who claimed Zion police officers used excessive force during a 2014 arrest was denied a fair trial when she was not allowed to show evidence of a past police encounter, a federal appeals panel ruled.
The 7th U.S. Circuit Court of Appeals ruled Friday U.S. Magistrate Judge Sheila M. Finnegan abused her discretion when she granted the city of Zion's motion barring evidence regarding plaintiff Kasey Burton's 2008 excessive force allegations during a separate trial with one of the same officers as a defendant.
In 2008, Burton was pulled over in a traffic stop by Zion police officer Joseph Richardt who allegedly handcuffed her and, while she was handcuffed, used a Taser on her.
As a result of the incident, Burton filed a federal lawsuit against the city of Zion, Richardt and other officers, alleging the officer used excessive force. She eventually settled the case.
Six years later, Burton was pulled over again in another traffic stop — this time by Zion police officer Jonathan Meyers for a suspended driver's license.
While she knew she was being pulled over she said she was afraid of the police, because of her past experience, and instead chose to drive her car toward home where she could interact with the officers with "friendly witnesses watching," according to court documents.
As she was driving home Richardt also joined the pursuit, followed by Sgt. Duane Arrington.
Once Burton arrived home she attempted to get out of her car from the passenger side and Richardt ran toward her telling her to get on the ground. Richardt allegedly brought Burton to the ground "incorrectly" with a "straight-arm take down."
Arrington also allegedly placed his knee on Burton's back as he handcuffed her and took her away.
Burton again sued the city, Richardt and Arrington, alleging the officers used excessive force when they came into contact with her on the second arrest.
After the conclusion of a three-day trial, the jury found in favor of the defendant officers and the city of Zion.
On appeal, Burton argued Finnegan erred when she concluded evidence of a prior traffic stop was considered propensity evidence and, therefore, inadmissible.
Burton contended that had the jury known why she did not follow Meyer's initial orders to pull over immediately, the trial may have had a different result.
The 7th Circuit panel concluded evidence that Burton had been subjected to excessive force by the police on a prior occasion was not propensity evidence and it could not be excluded under Federal Rule of Evidence 404.
"Any reasonable officer, with all of this knowledge would have to at least consider the possibility that Burton was avoiding a similar encounter to the previous one," Judge IIana Diamond Rovner wrote. "One would not need to be a mind reader to put the facts together, just a person of reasonable intelligence."
In this case, Finnegan looked at Richardt's 2008 stop and analyzed it using a four-part test to determine whether the evidence was admissible.
Finnegan determined the evidence could not be admitted because Burton's fearful state of mind was not relevant as to whether Richardt used excessive force; the officer could not have known what was going on in her mind; and the incident was not "similar nor close in time" because it happened about 5½ years before the current arrest.
Rovner wrote one of the issues with Finnegan's ruling was the 7th Circuit stopped using the four-part test three years before Finnegan ruled on the motion.
The court instead "abandon[ed] it in favor of a more straightforward rules-based approach."
"We warned that using the test could lead to error if the test was used too rigidly, as a "straightjacket," or if it was used in a way that was not supported by the Federal Rules of Evidence," Rovner wrote.
"This district court erred, therefore, by applying a legal test this court has rejected and by rigidly applying the similarly and recency rule to find that the prior incident was "neither sufficiently similar nor close in time to be probative," she added.
Rovner wrote while Burton's state of mind and Richardt's intent were not relevant, Richardt's knowledge at the time was.
"An officer certainly is entitled to take what he knows about a suspect's history into account in deciding on a reasonable amount of force," Rovner wrote.
Rovner wrote the district court "will have to weigh the probative value against the potential prejudice keeping in mind the ways in which any prejudice can be mitigated."
Burton is represented by Blake W. Horwitz of The Blake Horwitz Law Firm.
Horwitz said the 7th Circuit opinion was "right on target."
The defendants are represented by Michael J. McGowan and Michael L. Resis of SmithAmundsen LLC.
They could not be reached for comment as of press time.
Chief Judge Diane P. Wood and Judge David F. Hamilton concurred with the ruling.
The case is Kasey Burton v. City of Zion, et al., No. 17-1557.