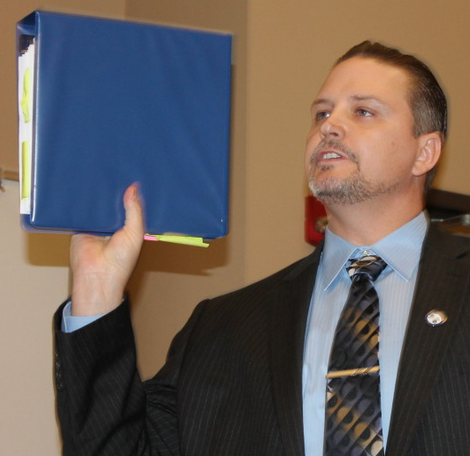 In 2010, attorney Blake Horwitz effectively put an end to racial profiling within the McHenry County Sheriff's Department, which was specifically targeting Latinos with traffic tickets, through representing former-McHenry County Sheriff Deputy Zane Seipler in multiple wrongful termination lawsuits in federal court.
As originally reported by the Northwest Herald, the lawsuit exposed how Mr. Seipler was first fired from the McHenry County Sheriff's Department in 2007 for reporting a conversation he overheard between other deputies who were frequently targeting Latinos across McHenry County with traffic tickets in hopes of issuing additional tickets to undocumented immigrants driving without valid licenses.
According to the Chicago Tribune, Mr. Seipler was seen as a rising star within the department and as a model deputy before his employment was terminated. Yet the department justified initially demoting Mr. Seipler based on other officers' lack of trust in him for reporting racial profiling within the department. The department further justified eventually firing Mr. Seipler after he admitted that he had stopped two unlicensed Hispanic drivers and let them switch seats with their passengers to give the drivers a break from more serious charges.
Even though he no longer worked with the McHenry County Sheriff's Department, Mr. Seipler launched an unsuccessful bid to become the McHenry County Sheriff in the interim in 2010. He ran his campaign on a platform focused on addressing racial injustice within the department. According to the Daily Herald, Mr. Seipler also filed another lawsuit against then-Sheriff Nygren for campaign violations during that election.
Although he didn't become the McHenry County Sheriff, according to the Chicago Tribune, the court eventually reinstated Mr. Seipler as a deputy within the department with several years of back-pay following a rigorous four-year legal battle. The court found that at most, Mr. Seipler should have just been suspended and not fired for his alleged misconduct. An appellate court went on to affirm this ruling, and the Illinois Supreme Court ultimately denied McHenry County's unsuccessful petition to rehear the case.
As described by The Patch, another round of litigation was initiated when the McHenry County Sheriff fired Mr. Seipler a second time and within just a year of his reinstatement based on incidents that occurred during the first round of litigation.
According to another article by the Chicago Tribune, Seipler's multiple lawsuits prompted the department to significantly improve its training on reporting the race of drivers who are issued tickets. The lawsuit also led the McHenry County Sheriff's Department to initiate an internal investigation on racial profiling within the department.
If you believe your employment has been wrongfully terminated, contact The Blake Horwitz Law Firm at (312) 676-2100 or office@bhlfattorneys.com.
Read more about this case below: