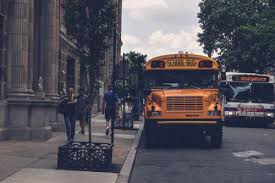 On February 3, 2020, The Blake Horwitz Law Firm filed suit against  Barrington Community Unit School District 220 seeking $25 million dollars on behalf of John Doe, who was sexually assaulted over thirty  times by his now-deceased special education teacher, Susan Maylahn.
As reported by The Chicago Tribune, Ms. Maylahn began sexually abusing Doe in 2002 at Barrington School Distirct's Prairie Campus when he was just twelve years old. The abuse lasted for over two years, until Maylahn was no longer Doe's teacher. Doe was a special needs student diagnosed with dyslexia and cerebral auditory processing disorder, and Maylahn took advantage of his vulnerable position as his special education teacher by demanding that he not tell anyone of her abuse.
Despite Doe's parents pleading with the school district to keep their son away from Maylahn, the district did nothing, and at least one other teacher knew of Doe's abuse. Although Maylahn is now deceased, Doe continues to live with the trauma from her abuse. According to The Daily Herald, the school district has yet to comment on the lawsuit.
If you or someone you know shares a similar story as John Doe, contact The Blake Horwitz Law Firm at (312) 676-2100 or office@bhlfattorneys.com.
Read more about this lawsuit below: