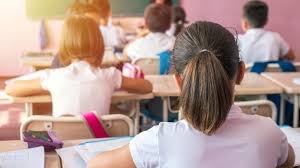 On February 3, 2020, The Blake Horwitz Law Firm filed suit on behalf of a special needs student and his family against the Cunningham Children's Home, the Circle Academy, and Allyssa Gustafson seeking $5 million for multiple instances of sexual assault.
As reported by The News-Gazette, in 2019, the student was enrolled at the Circle Academy—a private school in Urbana, Illinois, owned by Cunningham Children's Home that provides services to youth with special needs. During that time, the student was 14 years old, and Ms. Gustafson was a teacher's aide in his classroom.
Ms. Gustafson first sent the student a message over Facebook containing her cellphone number. From there, she began sending the student inappropriate photos of herself in in lingerie and swimsuits. She also told the student to keep their communications and relationship secret. Ms. Gustafson went on to sexually abuse the minor student at least five different times at his own home.
The student's mother eventually saw some of the inappropriate photos Ms. Gustafson had sent to her son and reported her to the Department of Child and Family Services. Ms. Gustafson was then arrested on November 12, 2019 and charged with one count of sexual assault.
According to WCIA, the student's mother believes Ms. Gustafson deserves more charges for abusing her son multiple times. The Blake Horwitz Law Firm now seeks justice for the student and his family.
If you or someone you know share a similar story, contact The Blake Horwitz Law Firm at (312) 676-2100 or office@bhlfattorneys.com.
Read more about this lawsuit below: