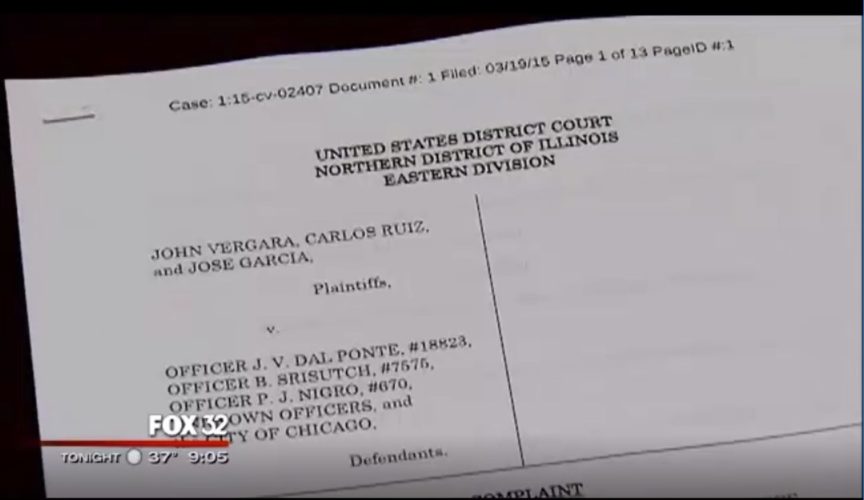 In 2015, The Blake Horwitz Law Firm filed a federal civil rights lawsuit on behalf of several men who were abused and illegally detained by Chicago police officers at the Chicago Police Department's notorious Homan Square blacksite.
As originally reported by The Guardian, the lawsuit alleged that CPD knowingly and repeatedly detained and abused Chicagoans at Homan Square and then conspired to cover it up. It was the first of several civil rights lawsuits filed against the City of Chicago for incidents related to CPD's Homan Square location. According to the Chicago Tribune, the incident prompting the lawsuit occurred in 2011, when three men were detained after CPD raided a Humboldt Park deli. Officers were all wearing masks and didn't have warrants to arrest anyone. Regardless, the men were all handcuffed and brought to Homan Square for lengthy interrogations.
As described by NBC News, the men were restrained to cell walls for over nine hours, denied access to lawyers despite their repeated requests, and deprived of food, water, and bathroom access. Throughout their time at the off-the-books detainment center, their families had no idea where they were. Despite all being Chicagoans, the men told NBC that they were treated like terrorists. According to WGN, CPD officers also threatened the men that they would plant drugs on them and arrest them if they told anyone of their unlawful detention. As Fox News reports, the lawsuit eventually prompted a federal investigation into CPD's unlawful practices at its Homan Square location.
If you or someone you know share a similar story, contact The Blake Horwitz Law Firm at (312) 676-2100 or office@bhlfattorneys.com.
Read more about this lawsuit below:
Chicago Tribune

, "Men sue Chicago over alleged detainment at Homan Square"

Chicago Sun Times

, "Federal lawsuit filed in connection with alleged Homan Square abuses"

Courthouse News

, "Chicago Cops Run a 'Black Site,' Men Claim"
Fox News, "Illinois lawmaker calls for federal investigation into Homan Square"
The Guardian, "'Kidnapped' victims of Chicago police detail ordeal in federal civil-rights suit"
NBC News, "Lawsuit Claims Chicagoans "Treated Like Terrorists" at CPD's Homan Square Detention Center"

WBEZ

, "Former detainees file lawsuit over Homan Square police practices"

WGN

, "Lawsuit alleges abuse by Chicago police at Homan Square facility"