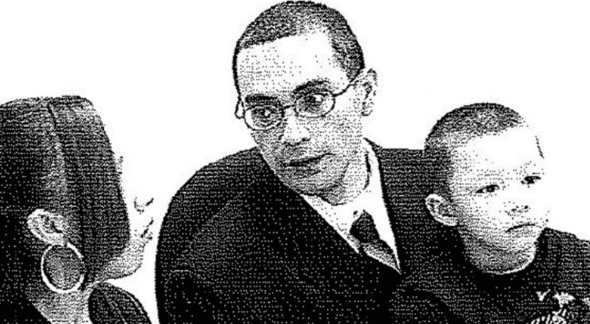 Lawsuit alleges cops used Tasers on wrong man
by: Dan Hinkel                                            Chicago Tribune
After misidentifying him as a wanted man, Chicago Police shocked a motorist 11 times in four minutes, the man alleges in a federal lawsuit filed Thursday against the city.
Accusing the police of conduct that "amounted to torture" following a May 2010 traffic stop, Chicagoan Josue Tapia on Thursday recalled the intense pain of the Taser shocks, saying "Every inch of my body was being brutalized, with no explanation why".
During a news conference at his lawyer's office, Tapia's wife, Marlyn remembered pleading with the officers to stop jolting her husband.
Tapia 27, was charged with several counts of aggravated battery on a police officer and resisting arrest. Prosecutor said he fought with the officers, swinging his arms , kicking his feet and stiffing his body.
But Tapia was found not guilty of all charges in a jury trial last week.
His lawyer in the criminal case, Dennis Giovannini, accused authorities of bringing charges to justify the officers behavior.
"The excessive use of force is one thing. Making up a cover-up is another," Giovannini said.
Chicago Police and the Cook County state's attorney's office declined the comment . Chicago Law Department spokesman Roderick Drew said the city had not be served with the lawsuit.
Tapia was pulled over May 15,2010, in the Back of the Yards after rolling through a stop sign, but he was promptly release, said his civil lawyer Blake Horwitz. He was pulled over a few moments later , though, on accusations that he committed additional traffic infractions, Horwitz said.
Tapia's lawyer claims the police also believed his client was different man with similar name wanted on a warrant related to drunken- driving charge.
Tapia claims he made no move to resist before he was taken to the ground. The incident led to weeklong stay in the hospital for Tapia, and the shocks "fried his mind" Horwitz said.