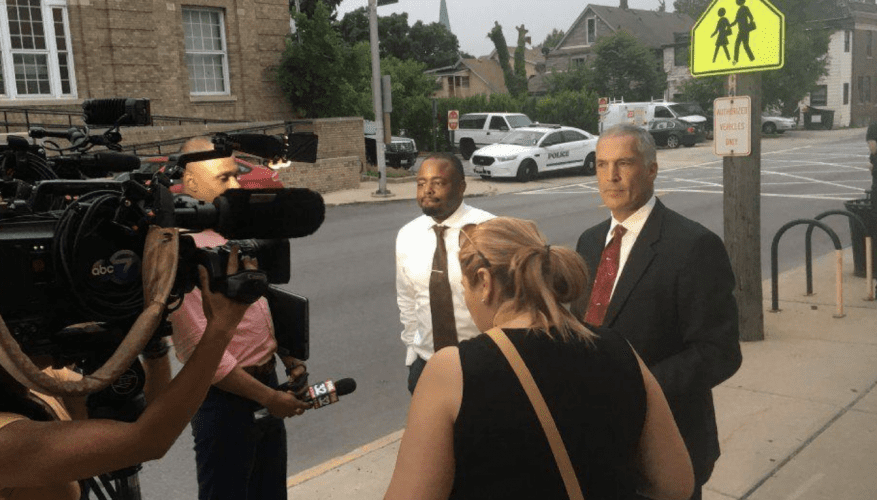 In 2018, The Blake Horwitz Law Firm represented Adam Shorter, a prominent African-American businessman and community leader whose business license was revoked following a shooting outside of his restaurant in Blue Island, the Island Sports Bar and Grill.
As reported by CBS News, the African-American community in Blue Island rallied around Mr. Shorter following the revocation of his business license. Many people in the community believed this was an attempt to keep African-Americans out of the mostly white and Hispanic city given that other bars in the area have had similar incidents without having their licenses revoked. Blue Island Mayor Domingo Vargas presided over the restaurant's license revocation proceedings. The situation culminated with a tense city hall meeting where attorney Blake Horwitz along with several aldermen and community leaders sharply criticized Mayor Vargas for prolonging the proceedings over two months. This ultimately prevented Mr. Shorter from appealing the revocation of his business license until the initial proceeding concluded.
As described by ABC News, although Blue Island City Council ultimately voted to keep the bar closed, the firm assisted Mr. Shorter with his appeal.
If you or someone you know share a similar story, contact The Blake Horwitz Law Firm at (312) 676-2100 or office@bhlfattorneys.com.
Read more about this case below:
ABC News

, "Blue Island City Council votes to keep local bar closed after shooting"
CBS News, "Blue Island Restaurant Claims Of Discrimination"

Chicago Crusader

, "Racial controversy surrounds closing of Black-owned Blue Island bar and grill"